Battery
Application
Hot product
Contact us
The 2019 Hong Kong electronics show successful ending
2021-06-23
On October 13- 16, 2019, the 39th Hong Kong autumn electronics fair was held in Hong Kong convention and exhibition center, China.Organized by the Hong Kong trade development council, the annual event in the global consumer technology sector, the exhibition was filled with high-tech demonstrations, high-tech product demonstrations and immersive interactive experiences, and the leaders of various accessories industries were also present at the event.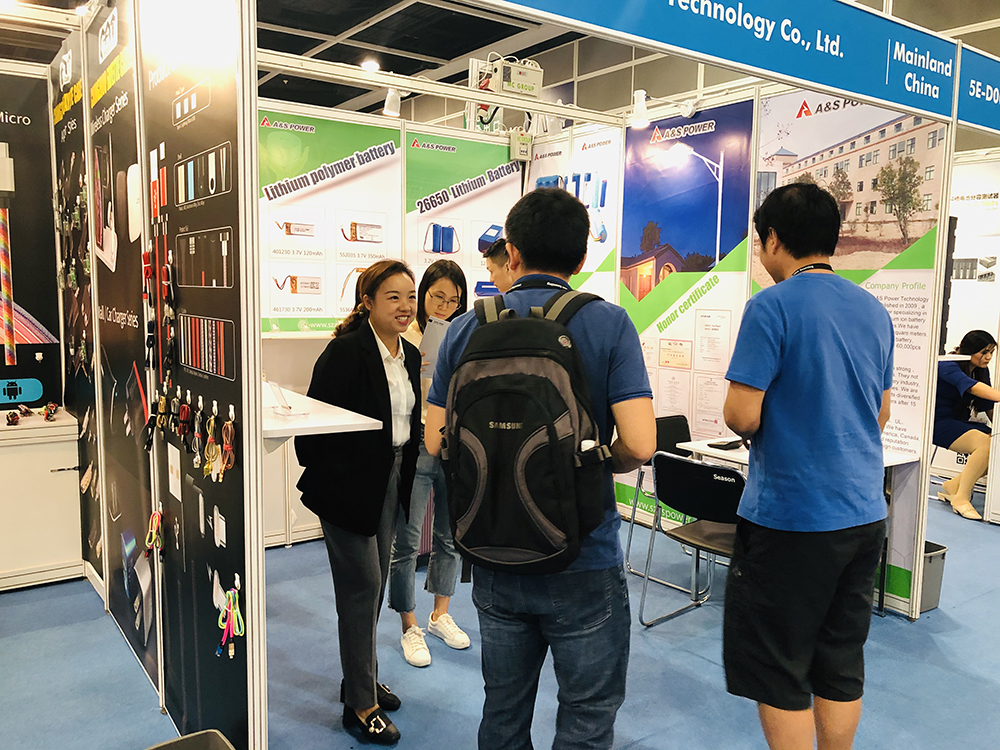 Shenzhen A&S Power as a outstanding enterprises representative of the battery industry in shenzhen city, is the eighth year in a row this year to participate in the exhibition, fixed booth number is 5E - D08, with 9 square meters exhibition hall , as usual, we show the lithium polymer batteries, lithium-ion batteries, although the show is affected by the situation in Hong Kong, part of exhibitor was cancel this how. but the visitors to come to this exhibition was not less, many clients are especially interested in our display small lithium polymer battery, and also catches the attention for some of the bluetooth headset exhibitor, the consult and discuss the global merchants in an endless stream.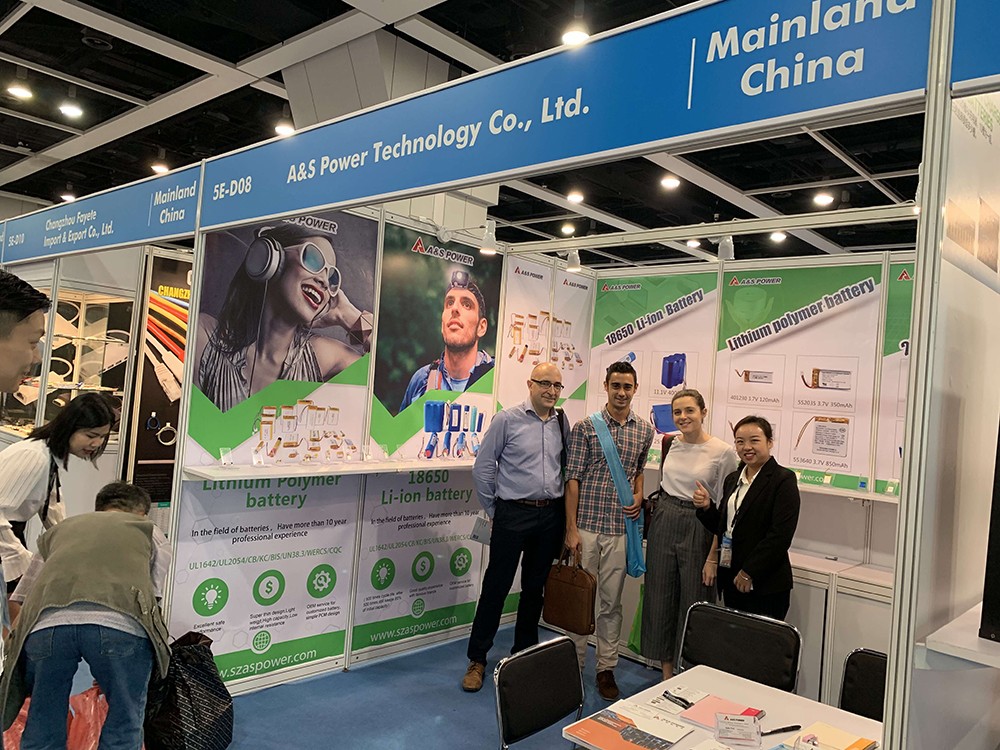 Through this exhibition our confidence increased, not only with customers from all over the world and battery peer in-depth communication, more accurate grasp of the battery market demand and industry information.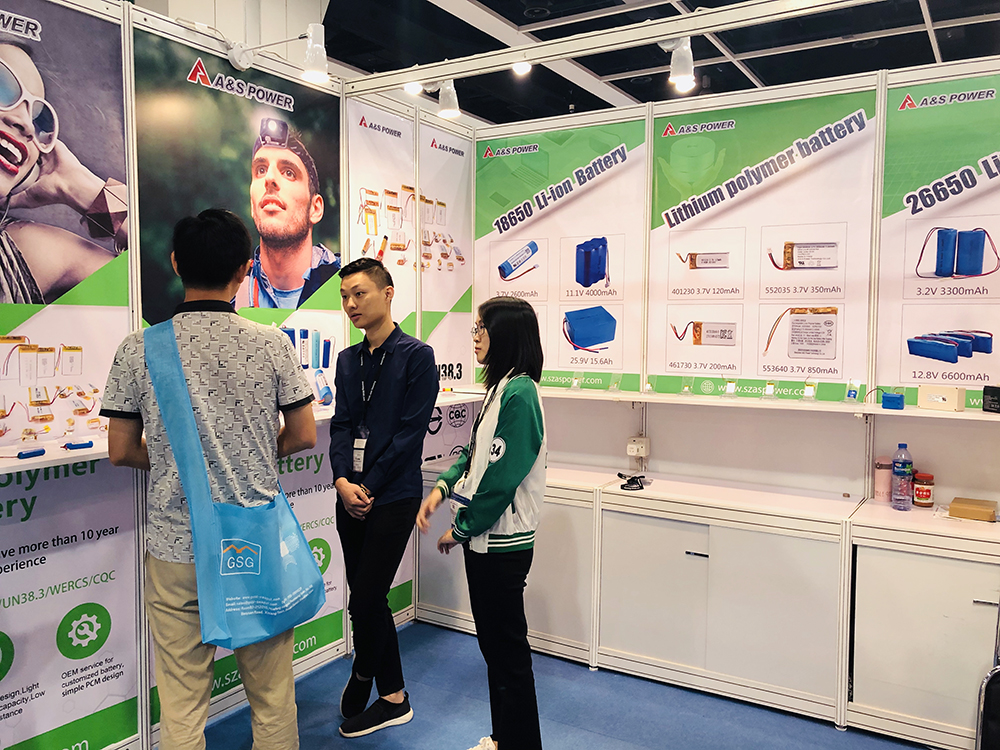 Hong Kong electronics show, we meet again next year.